I will make them and the places all around My hill a blessing, and I will cause showers to come down in their season; there shall be showers of blessing.

Ezekiel 34:26 – New King James Version
Welcome to July 2021 – Our Month of Abundant Showers
The second half of this year shall be marked with abundant showers of blessings for you and your household.
The heavens are open over you for a new season of supernatural supply and abundance.
You will experience supernatural prosperity like never before.
Riches without sorrow is your portion in the name of Jesus Christ.
You are blessed with what money can buy and what money cannot buy.
No force of wickedness shall delay your blessings any longer.
The season of lack and borrowing is over in your life.
Now, you will have more than enough.
You shall no longer be a burden but a blessing to others.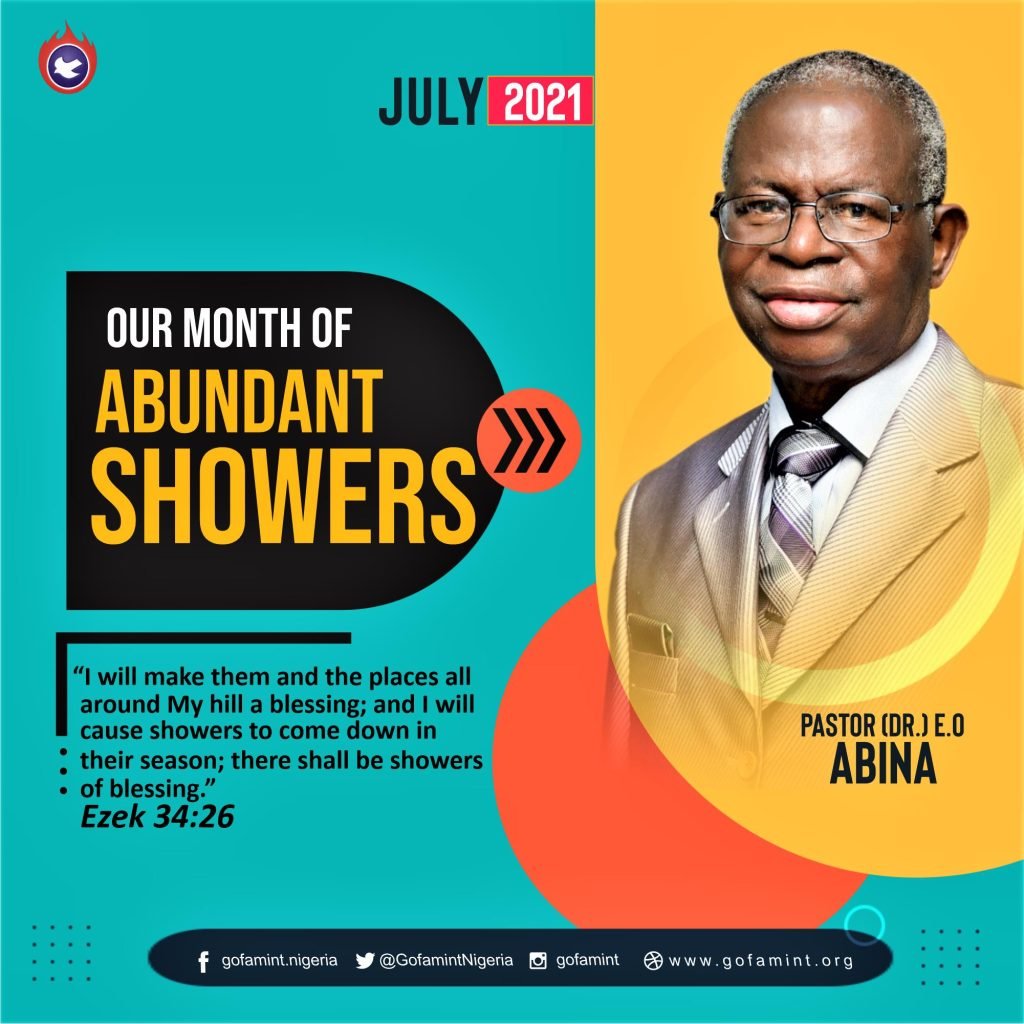 This is your season of supernatural turnaround.
Everything is turning in your favor in Jesus mighty name.
Your business and career will blossom like never before.
You will experience unusual success and scholarships in your academic pursuits in Jesus' precious name.
You will experience the former and the latter rain this month and your house will be filled with an abundant harvest.
You and your blessings are secured from the hands of the wicked ones.
You will long enjoy the works of your hands in good health and peace of mind.
This season is declared accident-free for you.
No evil will come near you and your household.
Your story of sorrow and pain is turned to joy and celebration this month.
You will have no reason to weep but laugh all the way.
No more spiritual dryness in your life; you will enjoy the supernatural freshness that comes from His presence on daily basis.
Your season of refreshing begins now in Jesus' mighty name.
Diverse and unprecedented testimonies of divine blessings shall break forth in all GOFAMINT Assemblies worldwide.
So shall this month be better than the last for you, your household and the entire Gospel Faith Mission International, in Jesus' mighty name.