But the righteous shall be glad; they shall exult before God; they shall be jubilant with joy!

Psalm 68:3, ESV
Welcome to July 2022 – Our Month of Jubilation
This month is declared unto you a season of unstoppable jubilation.
This shall be to you the beginning of an unending time of glorious celebration.
Good news of great joy shall be your portion from this day forward.
Your joyful celebration begins now.
Instead of mourning, you will now overflow with the oil of celebration.
You will dance for joy and celebrate with gladness.
Your joy shall be unstoppable. Your laughter shall be unending.
You will rejoice over your family, business and career in great celebration.
All through this month and beyond, your mouth shall be filled with laughter.
From your home shall proceed the sound of rejoicing and songs of thanksgiving.
The sound of celebration will not cease in your home.
Get ready! For your days of glorious jubilations begins now.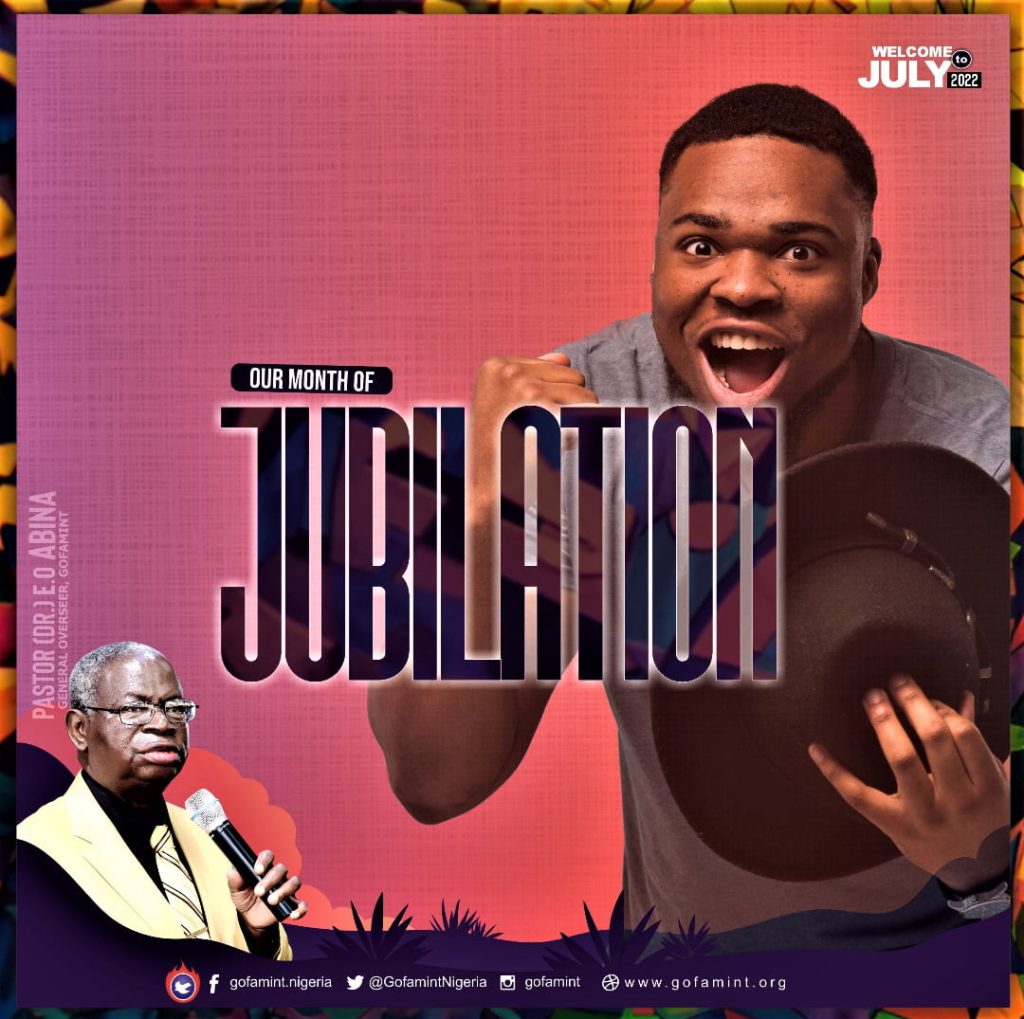 People from far and near shall come and celebrate God's faithfulness with you.
You will shout for joy and break forth into gladsome singing.
You will dance for joy and share testimonies of great victory.
You are clothed with the divine garment of praise and jubilation.
With great joy, you will draw water out of the well of salvation.
Your ministry will blossom with unprecedented joy and celebration.
Your life and ministry will bring divine jubilation to many others.
This month, that stubborn and protracted battle in your life and ministry will end in glorious jubilation.
You will surely celebrate with joy unspeakable and the fullness of glory.
The Lord your God is with you and rejoices over you with gladness and singing.
I declare this month as the season of jubilation all across GOFAMINT Worldwide.
So shall this month be better for you, your household and the entire Gospel Faith Mission International in Jesus' mighty name. Amen.